Student Organization Office Hours
Student organizations and clubs may request access to a library room or space for recurring weekly "office hours" or meetings. Access to the room will be exclusive to the club during predetermined times, but open to other patrons and reservations outside of those times. Depending on availability, the organization may also receive keys to lockable storage units located in the assigned room for keeping of organization-related items.
WHAT ROOM WILL BE RESERVED AND WHAT WILL THE OFFICE HOURS BE?
The Library Director will assign the room.
Group officers will propose office hours, generally 2-3 hour periods, 2-3 times a week.
The Library Director will approve or suggest changes to hours.
Student groups may use the room beyond the reserved hours if not otherwise reserved or in use.
WHAT DECORATIONS MAY BE PUT UP AND WHAT CAN BE STORED IN THE OFFICE?
A Library staff member will create a sign for the door/window of the room to indicate the organization name and reserved times.
Organizations may propose posters, wall graphics, etc, to be approved by the Library Director.
Organizations may propose advertisements/slides to be displayed on rotation on the library electronic slide shows.
Other items should not be stored loosely in the assigned room.
If a locked storage unit is available, items related to the organization and operation may be stored.
WHAT CANNOT BE STORED IN OFFICE STORAGE UNIT?
Library material

not

checked out by a storage unit key-holder.
Perishable food or food/drink not in sealed containers.
Items with a noticeable aroma.
Illegal or dangerous substances.
RULES & REGULATIONS
Must be an official student-run organization with officers and a faculty/staff sponsor.
Rooms/hours and storage units are available on a first come, first served basis.
One room/storage unit per student organization.
Up to two keys per storage unit, names of students with keys must be submitted.
Padlocks or personal locks of any type are not permitted on storage units. Staff will remove any such locks.
Room assignments will be for one semester, renewable by mutual consent by group officers and Library Director.
A request to renew should be made before the end of Finals week.
All items must be removed from the storage unit prior to returning the key.
Should keys not be returned when appropriate, contact will be made with faculty/staff advisors.
CONTENT RESPONSIBILITIES
Store items in storage units at your own risk. The Library is not responsible for items stored in units.
Storage units are not to be used to store

any

unchecked library materials, perishable items, or illegal/hazardous substances
INSPECTION
Library staff reserve the right to open, inspect, or empty any storage unit with cause for concern, including smell, pest/animal mess, or escaping liquid.
Library staff reserve the right to open, inspect, or empty any storage unit after the expiration of the agreement date, for which the key has not been returned or renewed.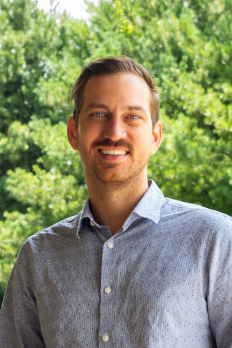 James Bell
Library Director